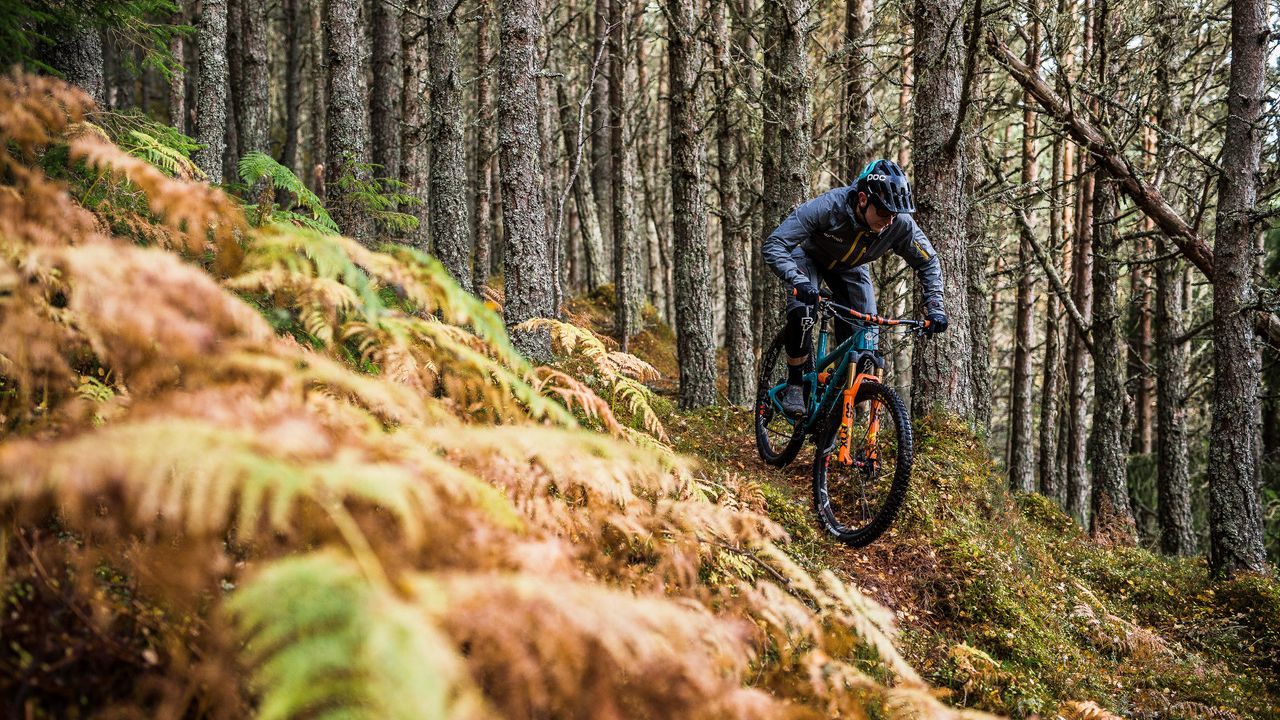 Data privacy policy
Status: 18.08.2022
Thank you for visiting our web page and the interest in our products.
Your data will be handled confidential and according the EU privacy regulations as well as according to this privacy regulation. The usage of our web page is in general possible without the collection of personal data or information. In case of a collection of persona data (e.g. Name, Address and E-Mail) it will always be voluntary and will only be used for processing orders. These data will not be shared with any third party. Further information can be found below.
In general
Our website may be used without entering personal information. Different rules may apply to certain services on our site, however, and are explained separately below. We collect personal information from you (e.g. name, address, email address, telephone number, etc.) in accordance with the provisions of German data protection statutes. Information is considered personal if it can be associated exclusively to a specific natural person. The legal framework for data protection may be found in the German Federal Data Protection Act (DSGVO) and the Telemedia Act (TMG). The provisions below serve to provide information as to the manner, extent and purpose for collecting, using and processing personal information by the provider.
Please be aware that data transfer via the internet is subject to security risks and, therefore, complete protection against third-party access to transferred data cannot be ensured.
Personal data
In the context of winding up of the agreement your personal data will be transferred to the commissioned and authorized transportation company, as far as this is necessary to the delivery of the articles.
We handle personal data according to the European General Data Protection Regulation (DSGVO).
Cookies
Our website makes use of so-called cookies in order to recognize repeat use of our website by the same user/internet connection subscriber. Cookies are small text files that your internet browser downloads and stores on your computer. They are used to improve our website and services. In most cases these are so-called "session cookies" that are deleted once you leave our website. To an extent, however, these cookies also pass along information used to automatically recognize you. Recognition occurs through an IP address saved to the cookies. The information thereby obtained is used to improve our services and to expedite your access to the website. You can prevent cookies from being installed by adjusting the settings on your browser software accordingly. You should be aware, however, that by doing so you may not be able to make full use of all the functions of our website.
Use of Google Analytics with anonymization
Our website uses Google Analytics, a web analysis service from Google Inc., 1600 Amphitheatre Parkway, Mountain View, CA 94043 USA, hereinafter referred to as "Google". Google Analytics employs so-called "cookies", text files that are stored to your computer in order to facilitate an analysis of your use of the site. The information generated by these cookies, such as time, place and frequency of your visits to our site, including your IP address, is transmitted to Google's location in the US and stored there. In using Google Analytics our website employs the extension, "_gat._anonymizeIp". In doing so, Google abbreviates and thereby anonymizes your IP address before transferring it from member states of the European Union or signatory states to the Agreement on the European Economic Area. Google uses this information to analyze your use of our site, to compile reports for us on internet activity and to provide other services relating to website and internet use. Google may also transfer this information to third parties where required to do so by law or where such third parties process this data on Google's behalf. Google states that it will in never associate your IP address with other data held by Google. You can prevent cookies from being installed by adjusting the settings on your browser software accordingly. You should be aware, however, that by doing so you may not be able to make full use of all the functions of our website. Furthermore, Google offers a deactivation add-on for most current browsers that provides you with more control over what data Google can collect on websites you access. The add-on tells the JavaScript (ga.js) used by Google Analytics not to transmit any information about website visits to Google Analytics. However, the browser deactivation add-on offered by Google Analytics does not prevent information from being transmitted to us or to other web analysis services we may engage. You can find additional information on how to install the browser add-on at the following link:
Download Browser-Plugin
Server-Log-Files
The provider of this webpage automatically stores and saves Servcer-Log-Files, which will be transferred automatically by your browser. These information include:
Browser type and version
URL
Hostname of the connecting system
Time of the request
All these information cannot be connected to a single person. A combination of these information with other data will not be done.
Social media
Our online presence on Facebook (by Meta)
If you have given your consent to the respective social media operator in accordance with Article 6 Paragraph 1 Sentence 1 lit and stored, from which user profiles are created using pseudonyms. These can be used, for example, to place advertisements inside and outside the platforms that presumably correspond to your interests. Cookies are usually used for this. The detailed information on the processing and use of the data by the respective social media operator as well as a contact option and your rights in this regard and setting options to protect your privacy, please refer to the data protection notices of the providers linked below. If you still need help in this regard, you can contact us.
Facebook (by Meta) is an offer from Meta Platforms Ireland Ltd., 4 Grand Canal Square, Dublin 2, Ireland ("Meta Platforms Ireland"). The information automatically collected by Meta Platforms Ireland about your use of our online presence on Facebook (by Meta) is usually transferred to a server of Meta Platforms, Inc., 1 Hacker Way, Menlo Park, California 94025, USA and stored there . The European Commission has not issued an adequacy decision for the USA. Our cooperation with them is based on standard data protection clauses of the European Commission. Data processing when visiting a Facebook (by Meta) fan page is based on an agreement between joint controllers in accordance with Art. 26 GDPR. More information (Information on Insights data) can be found here.
https://www.facebook.com/legal/terms/information_about_page_insights_data
E-mail newsletter with registration
If you register for our newsletter, we use the data required for this or separately provided by you in order to regularly send you our e-mail newsletter based on your consent in accordance with Article 6 (1) sentence 1 lit.
Unsubscribing from the newsletter is possible at any time and can be done either by sending a message to the contact option described below or via a link provided for this purpose in the newsletter. After unsubscribing, we will delete your e-mail address from the list of recipients, unless you have expressly consented to further use of your data in accordance with Article 6 Paragraph 1 Sentence 1 lit is permitted by law and about which we inform you in this statement.
Newsletter dispatch
The newsletter may also be sent by our service providers as part of processing on our behalf. If you have any questions about our service providers and the basis of our cooperation with them, please use the contact option described in this data protection declaration.
Your rights
pursuant to Art. 15 DSGVO, the right to request information about your personal data processed by us to the extent specified there;
pursuant to Art. 16 DSGVO, you have the right to immediately request the correction of incorrect or incomplete personal data stored by us;
pursuant to Art. 17 DSGVO, you have the right to request the deletion of your personal data stored by us, unless further processing is required

to exercise the right to freedom of expression and information;
to comply with a legal obligation;
for reasons of public interest or
is required to assert, exercise or defend legal claims;

according to Art. 18 DSGVO the right to request the restriction of the processing of your personal data, insofar as

the accuracy of the data is contested by you;
the processing is unlawful but you oppose its erasure;
we no longer need the data, but you need them to assert, exercise or defend legal claims or
you have lodged an objection to the processing in accordance with Art. 21 DSGVO;

pursuant to Art. 20 DSGVO, the right to receive your personal data that you have provided to us in a structured, common and machine-readable format or to request transmission to another person responsible;
according to Art. 77 DSGVO the right to complain to a supervisory authority. As a rule, you can contact the supervisory authority of your usual place of residence or work or our company headquarters.
Right to object
Insofar as we process personal data as explained above in order to protect our legitimate interests, which prevail in the context of a balancing of interests, you can object to this processing with effect for the future. If the processing is for direct marketing purposes, you can exercise this right at any time as described above. If the processing is for other purposes, you only have the right to object if there are reasons that arise from your particular situation.
After you have exercised your right to object, we will no longer process your personal data for these purposes unless we can demonstrate compelling legitimate grounds for processing that outweigh your interests, rights and freedoms, or if the processing is necessary for the establishment, exercise or defense of serves legal claims.
This does not apply if the processing is for direct marketing purposes. Then we will no longer process your personal data for this purpose.
Contact
dirtlej GmbH
Im Wörth 5
79576 Weil am Rhein
hello@dirtlej.com